T

he

i

deal

s

olution for

b

oat

s

torage and

m

aintenance

.
Cradle B provides you with an innovative and reliable solution for boat storage and winter lay-up. 
Our product range allows for pad heights between 85 cm (2 ft 9 in)  and 220 cm ( 7 ft 3 in). 
Our cradles can be precisely fitted to any hull shape thanks to our adjustable height and tilt angle design. Each cradle can be easily set to multiple tilt angles and heights with quick release pins. 360° swivel pads allow for optimal contact with the hull. 
All our models follow the same principle of operation and assembly. In a few simple steps, your cradle is installed and ready for use. 
You are a professional or an individual, manager of a dry marina or a harbourmaster, and would like to find out more about our solutions ?  
We have opted for a fully circular business model focusing on sustainability, profitability and recyclability. We are firmly committed to minimising the CO2 footprint of our entire production and assembly processes in Europe in order to ultimately achieve a 100% recyclable, environmentally friendly product.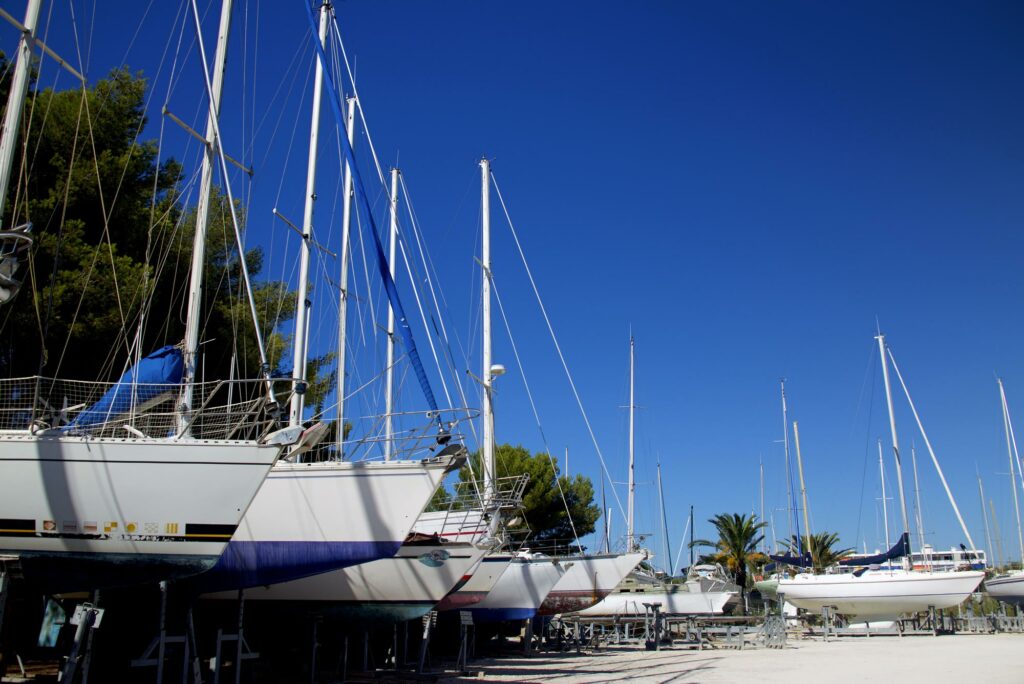 Ready to order ? We deliver orders throughout Europe. Alternatively, you may also collect your order yourself or request delivery by a transport company of your choice.  
I

'd

like to receive a

n offer